The Ultimate Data Literacy Cheat Sheet
The modern business is surrounded by an increasing volume of data, for almost every role and process. But what can businesses do to promote better data awareness and core data literacy skills in their company? At ChartMogul we've been speaking to industry experts — data vis designers and business intelligence pros — to compile a simplified collection of resources that anyone can take away and implement.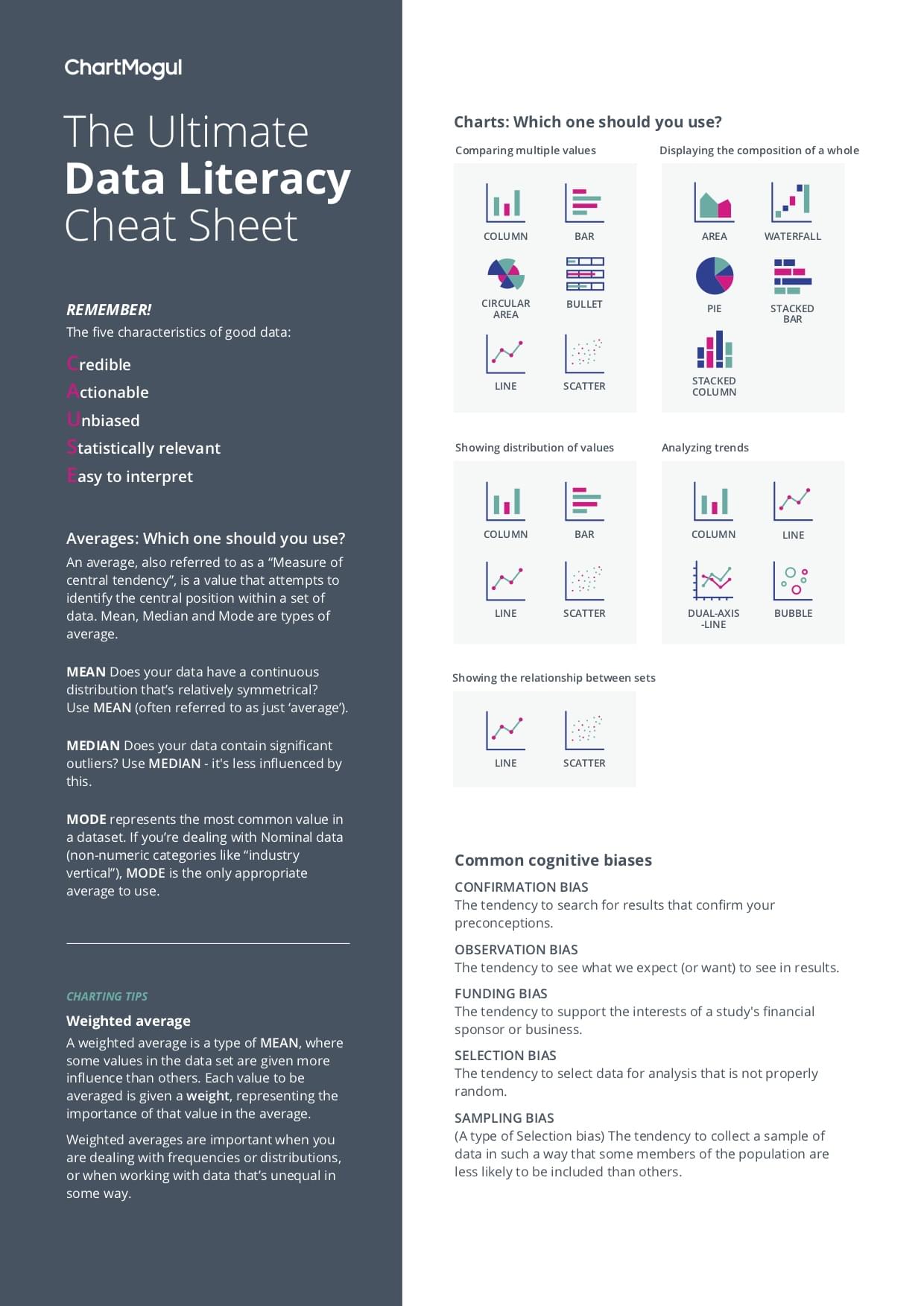 What's inside?
How to question data
Types of visualizations, and when to use them
Which average should you use?
Different forms of data correlation
Cognitive biases & common traps
Glossary of data-related terms
Ops, there was an error
Would you mind trying again?