The Ultimate SaaS LTV Cheat Sheet
Customer Lifetime Value (LTV) for SaaS businesses is perhaps one of the most difficult metrics to calculate. Use our free cheat sheet to get to a reliable estimate, and get a better picture of the health of your business.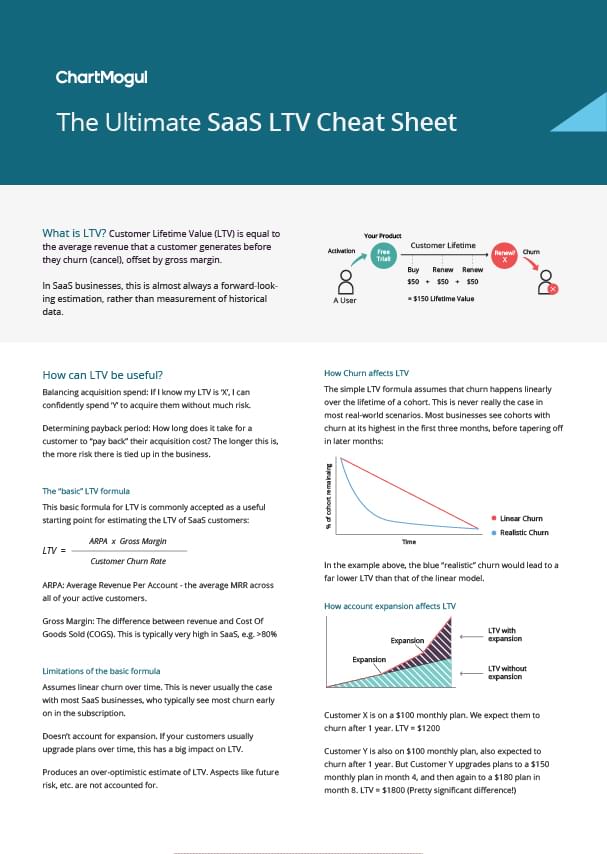 What's inside?
The definition: What really is LTV?
The most widely-accepted LTV formula
Limitations of the simple formula
How Churn affects LTV
How account expansion affects LTV
An advanced LTV formula, proposed by SaaS metrics grandmaster David Skok
Ops, there was an error
Would you mind trying again?